Life Update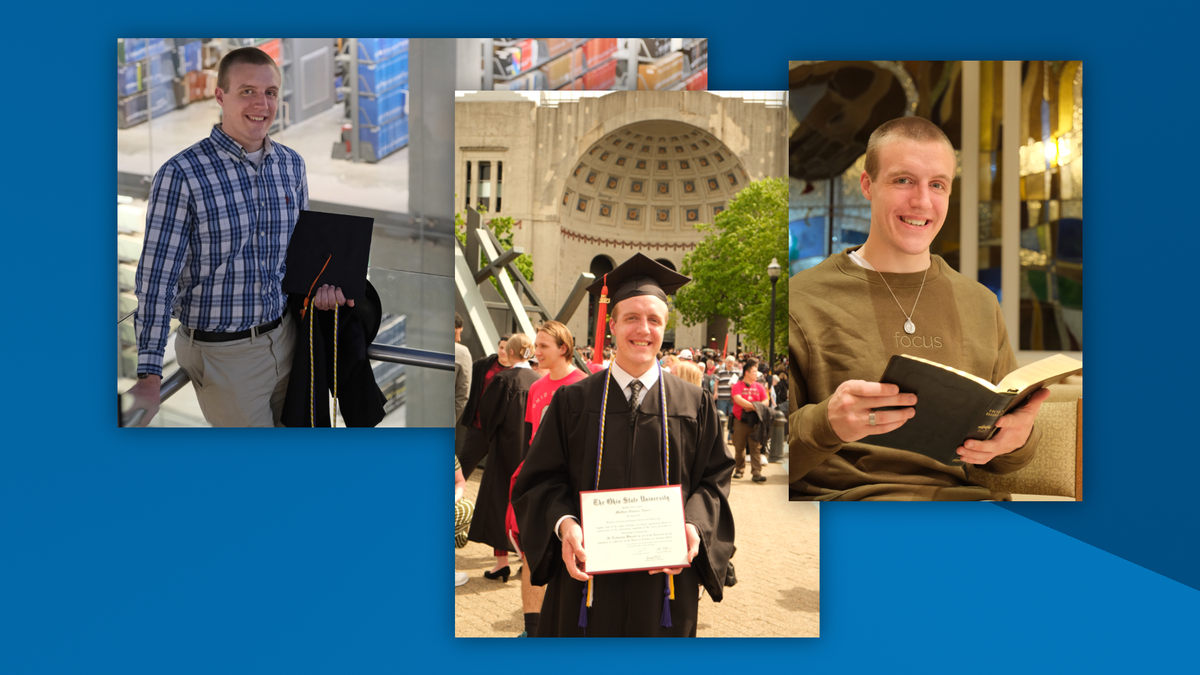 When I started college, I had this expectation that I would be able to get through college in four years, start working as a software engineer, eventually get married, and start my post-graduate life living comfortably. It wasn't an unreasonable expectation, but a lot has changed since the start of college.
Graduation
On May 7, 2023, I graduated from The Ohio State University with a Bachelor of Science in Computer Science and Engineering. I had great experiences in student organizations, holding numerous officer positions across the 17+ organizations I dedicated my time and talent to. I had also become a familiar face around the Columbus campus, and even with college now in the past, I find it difficult to go anywhere in Columbus without seeing at least one familiar face.
College Experience
My time in college was amazing, filled with many unforgettable experiences, professors, memories I will hold onto for a lifetime, and only a few late nights. The friends and mentors that I met throughout my time at Ohio State have shaped me into the person I am today, and I hope to stay in touch with them as I go onto this next phase of my life.
I was also a very dedicated campus employee, working as a part of Digital Flagship, as a University Ambassador, and an Undergraduate Grader for an Introduction to C++ course (CSE 1222). I also worked as a Summer and Academic Intern on the Mac Engineering team as part of the Software Engineering Program at JPMorgan Chase & Co., an experience I will never forget, as the people I worked with have a great passion for software engineering and providing the best product possible.
All of that sounds like a great college career on the surface, but the reality that I had to face was that many of those experiences left me wanting more. I enjoy writing code and developing solutions that help people, but I wondered if being a software engineer was the only thing I would ever do after college.
That's where God came in.
God's Call in My Life
I grew up as a faithful Catholic, but only recently have I discovered just how fruitful that would be in my life. At three distinct times in my last year of college, I had this prompting put on my heart to apply for an organization called FOCUS (Fellowship of Catholic University Students). The first came in October 2022, which I completely ignored, the second in January 2023, which I pondered for a time and dismissed, and the third came in February 2023, which I knew I could not dismiss or ignore.
I applied to go to one of the FOCUS recruitment weekends scheduled for later that month, and had a wonderful time. Even as I went, however, I didn't think I would actually take a job like that, as I already had plans to work at JPMorgan Chase after college. However, as I prayed about the possibility of becoming a missionary, I became more at peace with the idea, and over time grew to not only be okay with it, but desire to help college students. It would be difficult, sure, but as the late Pope Benedict XVI once said, "The world offers you comfort. But you were not made for comfort. You were made for greatness."
"The world offers you comfort. Bur were not made for comfort. You were made for greatness."
– Pope Benedict XVI
Next Stop: FOCUS
After nearly six months of discerning this opportunity, many prayers, and countless hours of conversations with friends and family, I have answered the call to serve as a missionary. I am happy to announce that I will be a first-year missionary with the Fellowship of Catholic University Students, serving on one of over 200 college campuses, walking with college students to help them realize their purpose in life and how Jesus Christ can transform their lives.
This is a once-in-a-lifetime opportunity that will strengthen both my faith life and help others to come to know what it means to have a relationship with the Lord. I look forward to seeing just how impactful my "yes" will be, and I will be sure to post updates here as they come.
Thank you so much to everyone who has supported me to get to this point. Please pray for me and the other missionaries as we embark on this journey.
Update: June 2, 2023
I am happy to announce that I now have my placement! To find out where I will be going this coming year, please see https://matthewayers.com/first-focus-placement/. I also launched my support page if you would like to read more. You can find my support page at https://focus.org/missionaries/matthew-ayers/.